Featured Blog of the Week
6 Ways to Get Ready to Buy a Home!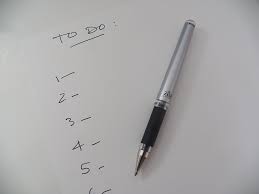 Now that you are thinking of buying a home, it is time to get ready for it! Preparing to buy a home is just as important as finding your perfect home. You want to make sure that you are ready and qualified before you start your home search. Here are ways to get ready!
Check your credit! This is very important! Get a copy of your credit report, and check it for any errors. If there are errors on it, research how to get it fixed. If you have items on your credit that will hinder the possibility of getting a home loan, talk to a professional about how to get your credit home-buying ready.
Save money. This might seem obvious, but saving money in addition to your down payment will be helpful when trying to qualify for a loan. If you can't afford to save any extra money, try earning a little bit extra here and there so that you can. You will be moving soon anyway, so go through your home and sell anything that you won't want to take with you.
Talk to a mortgage lender. Talking to a professional mortgage lender can help you determine where you are at for qualifying for a home loan. They will be able to assist you on a price range and how much you will need for a down payment. They can also let you know approximately how much your monthly payment will be. You can also ask the lender about different down payment assistance programs you may qualify for.
Research your community. Here are links to different local communities. This will give you information regarding the neighborhoods, and you can start narrowing down where you want to live.
Make a budget. If you don't already have a personal budget, it is time to make one. One of the big problems with the "bad" mortgages was that people were accepting loans too large with payments that they couldn't afford. They figured that if they qualified for it, they could afford it. This is not always the case. Create a budget to find out how much of a monthly mortgage you can really afford to pay.
Make a list. Create a list of things that you MUST have in a home, and things that you would LIKE to have. This will help you envision what you want, which will, in turn, help your real estate agent to be able to find you your perfect home.
When you are ready to buy or sell your home, we at Alain Pinel Realtors are here to help you with all of your real estate needs! If you are unsure what your options are, call Matt Tenczar at (408) 605-8124 or contact me via email. You can also visit us at our website for available listings and additional information.
Compass
5353 Almaden Expressway Suite 150, San Jose, CA 95118