Featured Blog of the Week
Ways To Be A Good Homebuyer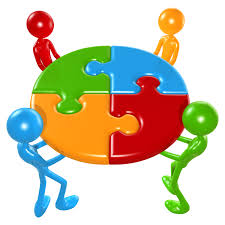 Buying a home is a stressful event on a buyer, but there are ways to make things go smoother, and to keep a seller happy too. It is important to start all relationships well. When you prepare to go see a home, look at things from the seller's perspective also. Here are some things from Dana Bratch at Bankrate.com that you can do as a buyer to reduce stress levels and make things go smoother for all parties involved.
Show up at appointments. It is understandable to cancel in case of emergencies, but keep the seller and agents informed. A seller may have to stage and clean their home to accommodate you, and if you don't show up, they will be less accommodating if you try to reschedule.
Respect the seller's home. Do not track dirt or mud in, keep your children with you at all times, don't use the restroom unless it is necessary, and leave it the way it was when you arrived.
Try not to complain about the small things. Paint can be changed, carpet can be cleaned or changed, and the seller's current home décor will not be there when you move in. Keep in mind that somebody lives in this home, and they like it the way it is.
Choose things that you really would like fixed in the home prior to closing rather than giving the seller an extensive list of items that you are not really worried about. It is the bigger items that matter the most.
After the offer is accepted, try to be patient and wait to see the home after closing or during inspections. The seller will be packing, doing last-minute updates or repairs, and getting ready to move. If you need to see the home for measurements or details, try to schedule it at the same time as an inspection.
Make sure that you are fully approved for a loan by a qualified lender prior to making an offer. This instills confidence in the seller, and will make the deal and paperwork go smoother.
Work with theseller on the closing date. If they are still living in the home, you will need to find a date that works for both parties involved.
When you are ready to buy a home, we at Alain Pinel Realtors are here to help you with all of your real estate needs! If you are unsure what your options are, call Matt Tenczar at (408) 605-8124 or contact me via email. You can also visit us at our website for available listings and additional information.
Compass
5353 Almaden Expressway Suite 150, San Jose, CA 95118